Are you looking for a way to increase your productivity and multitask with ease on your Chromebook? Split screen view is an incredibly useful tool that can help you do just that.
Media makers, students, professionals, and more use this feature to optimize their time as they take advantage of the various applications available on their device.
In this blog post, we'll dive into how to do split screen on your Chromebook in order to maximize efficiency while connecting with people online or completing tasks quickly.
How to do split screen on Chromebook?
Split screen on Chromebooks is fairly simple to implement and can be done in a few easy steps.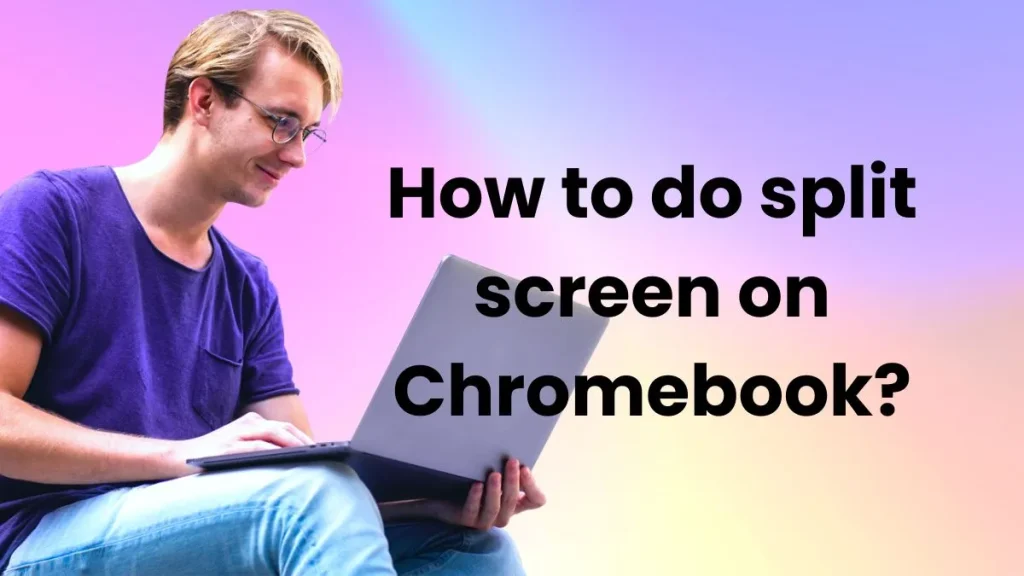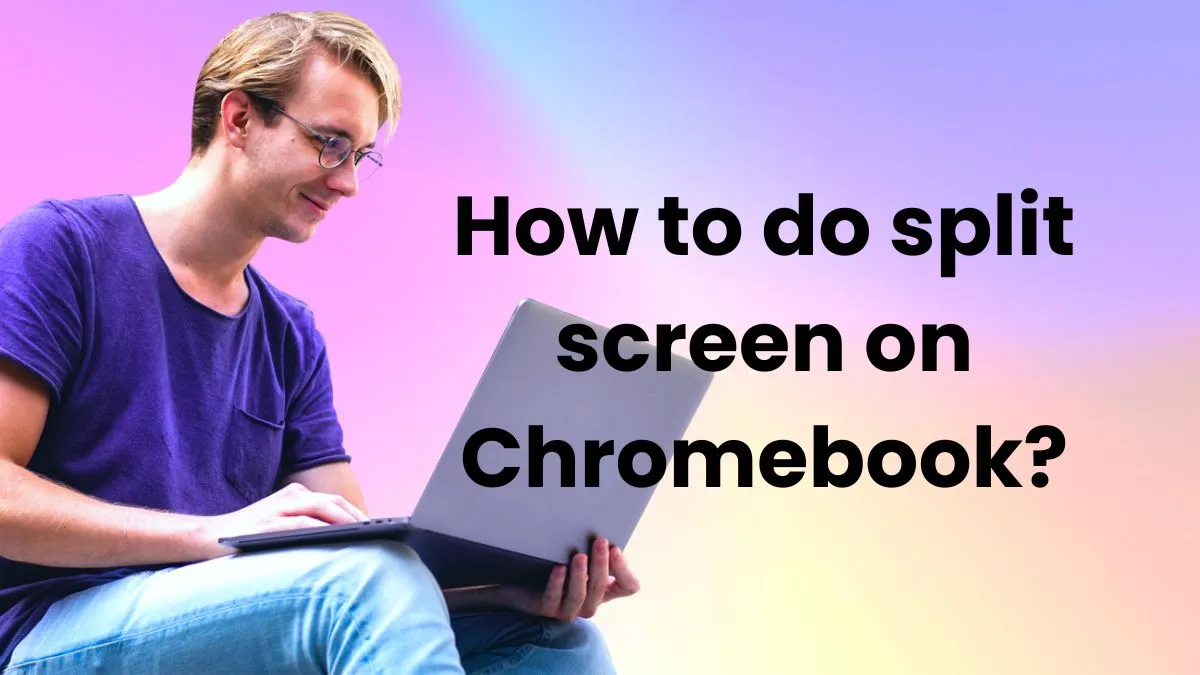 Step 1: Select the applications you want to use for your split screen session.
Step 2: Right-click one of the selected windows or tabs and select "Open in Split View" from the menu.
Step 3: Alternatively, press Alt+Shift+V on your keyboard to launch the view immediately.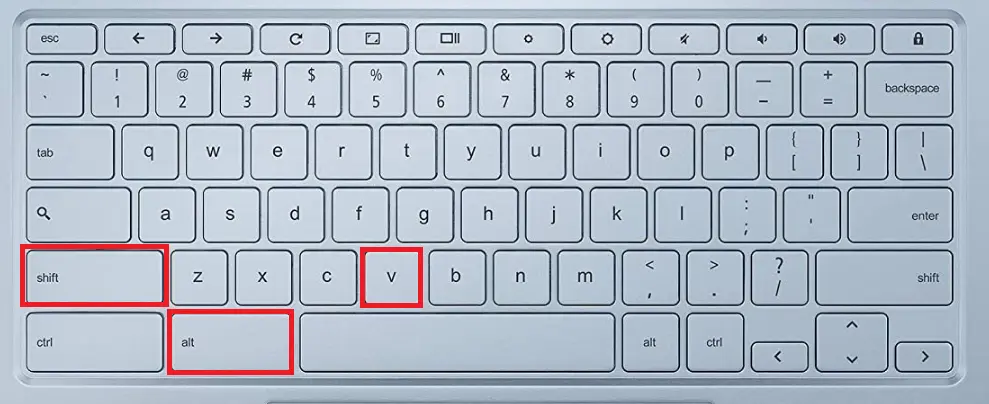 Step 4: To adjust how much space each window has, grab the line between them and drag it either left or right until you have your desired layout.
Step 5: When you're finished using split view, click the X in the upper-right corner of each program's window to close out of both applications.
You may also want to read how to make your Chromebook screen smaller.
Benefits of split screen on Chromebooks
1- Increased productivity – you can finish tasks faster and use multiple applications at once.
2- Improved multitasking abilities – with two or even three applications running in Split View, users can easily manage their time and complete tasks more quickly.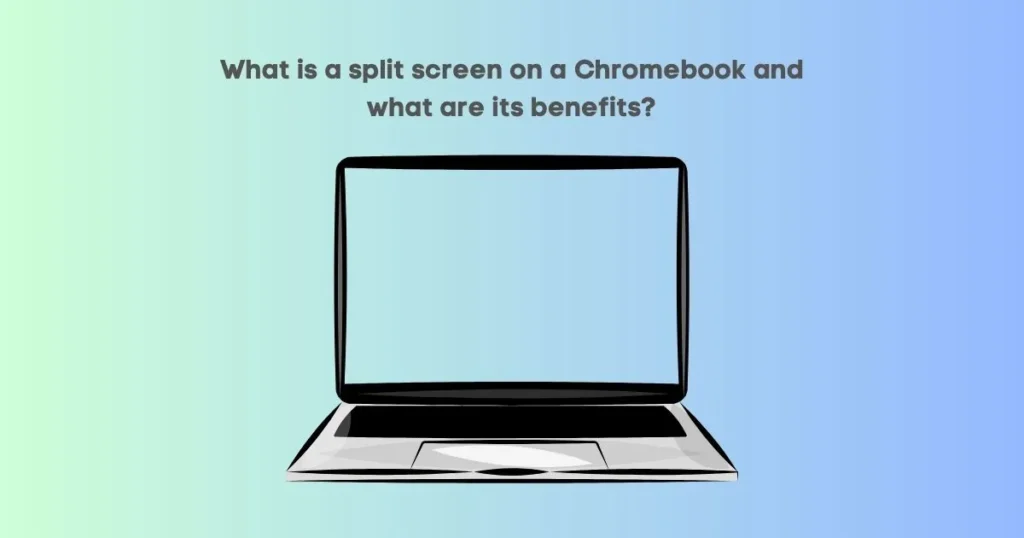 3- Easy navigation between applications – the user doesn't have to keep switching windows; instead, they can view both programs side-by-side.
4- Improved virtual collaboration – users can share screens or documents quickly as they interact with colleagues or friends online from different locations.
Some of the best apps for split screen on Chromebook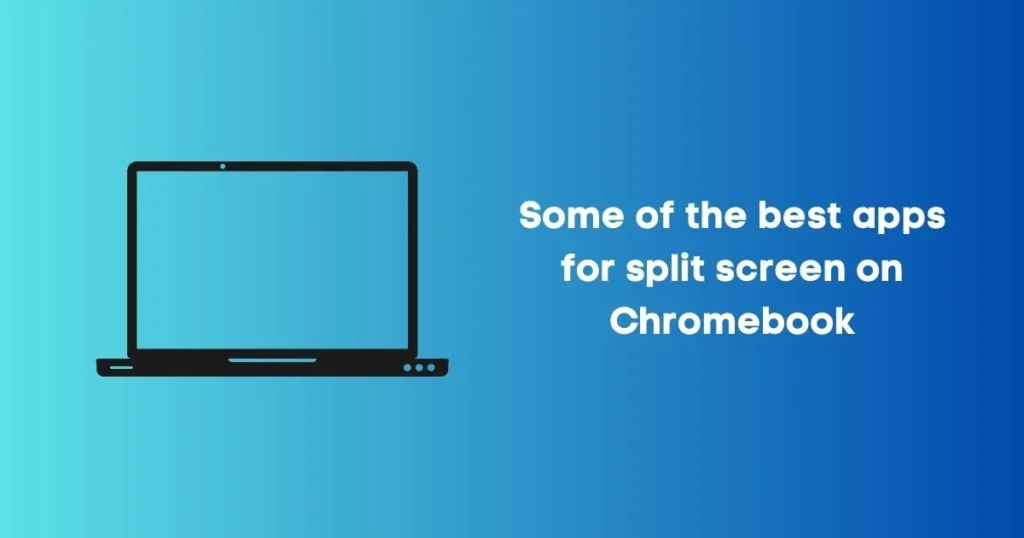 Google Slides: for creating and sharing presentations.
Google Hangouts: for virtual meetings with colleagues or friends.
Microsoft Office Suite: for editing documents, spreadsheets, and more.
Adobe Photoshop: for photo manipulation and graphic design projects.
YouTube – to listen to music or watch videos while completing other tasks.
Chrome Remote Desktop: for accessing another PC or Chromebook from your device.
How to use split screen with different apps?
Split screen on Chromebooks can be used with most applications, but not all of them offer the same level of compatibility.
Some apps will only allow users to open in full-screen mode on Chromebook, while others may not support split view at all.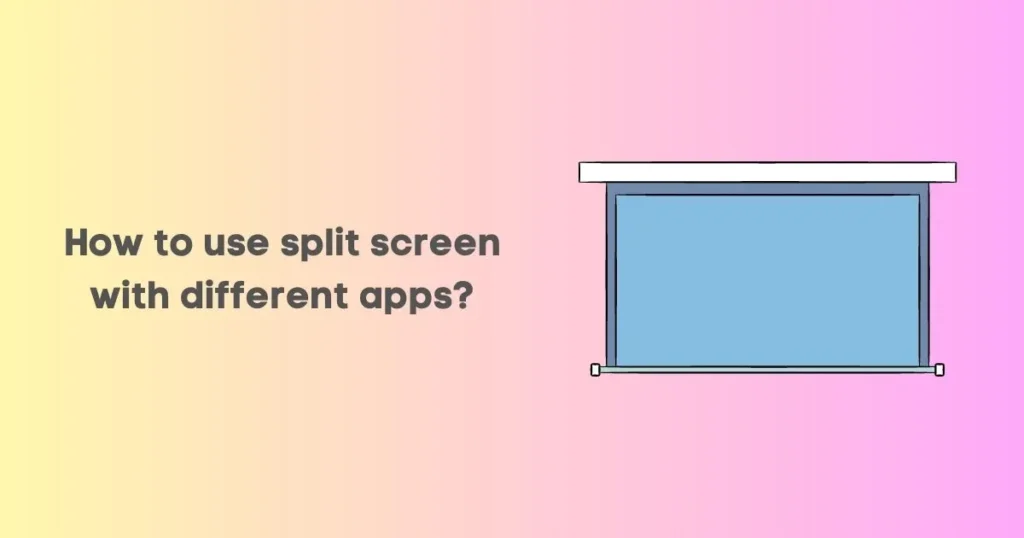 To check if your app is compatible with split screen, right-click on its window and select "Open in Split View." If the option is available, it means you can use split screen with that application.
The more apps you have open on your Chromebook in split view mode, the slower your device will begin to run.
To avoid lag and maintain a high level of performance, try to close out of any programs you are not actively using.
This will help keep things running smoothly and prevent any unexpected crashes or slowdowns from taking place.
Lastly, it's important to keep in mind that some applications may only work properly when opened in full-screen mode rather than split view.
Tips for getting the most out of split screen on Chromebook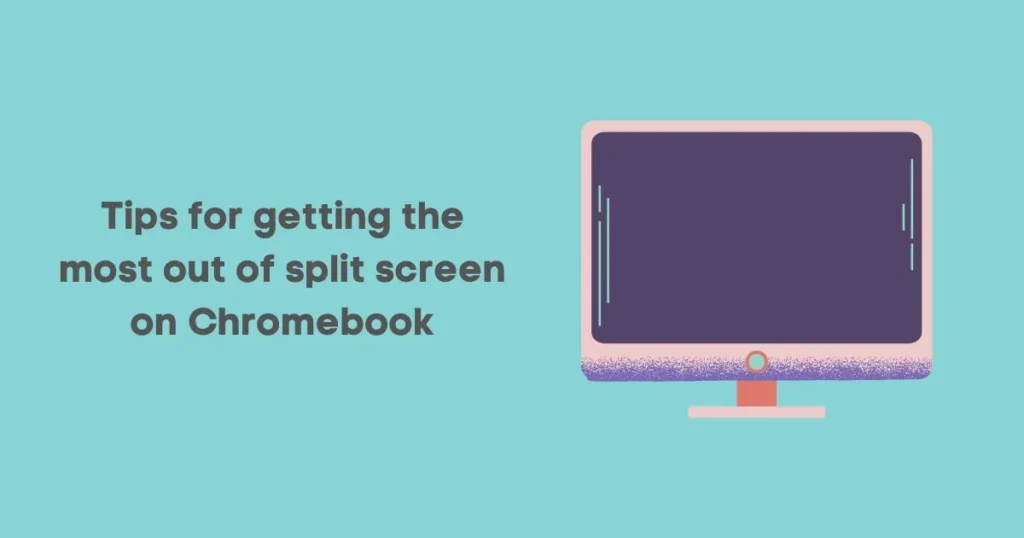 Determine which applications work best when split between two windows.
Reserve one window for tasks that are time-sensitive, and the other for longer-term projects.
When multitasking with multiple apps open in Split View, avoid opening any more than you need to. This will help maintain performance and prevent unexpected crashes or slowdowns.
Make sure to close out of any split screen windows you're not actively using in order to free up system resources.
Some applications may only work properly when opened in full-screen mode, so double check that your desired program supports split view before attempting to open it in dual windows.
Utilize the drag and drop feature between two programs to quickly move files or data without having to switch back and forth between windows.
How to get rid of split screen on Google Chrome?
If you'd like to exit out of split screen and return to the regular single window view, simply click the X in the upper-right corner of each program's window.
It will close out of both applications and bring you back to a standard full-screen display on your Chromebook. You can also exit full screen on your Chromebook whenever you want.
Alternatively, you can also press the "Ctrl + Alt + Up Arrow" keyboard shortcut to instantly exit out of split view.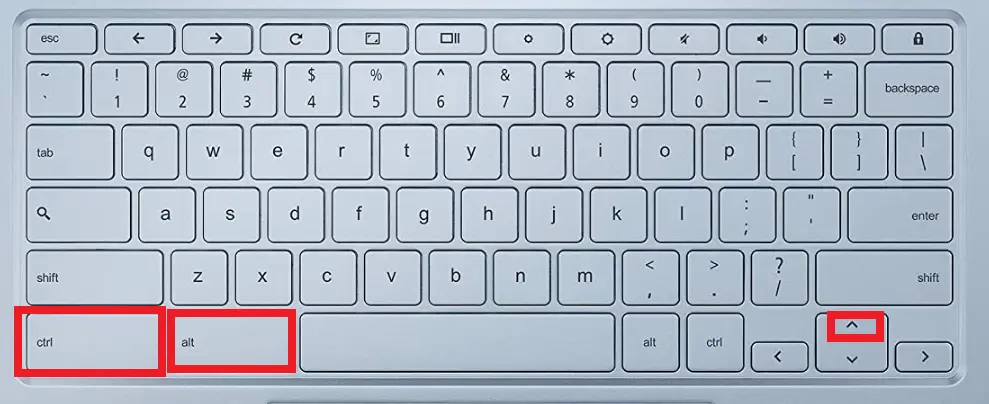 For those who prefer a more visual approach, Chromebooks also have an option for exiting out of split screen via the shelf on the bottom of the display.
If you look at your shelf, you should see an icon that looks like two windows overlapping each other. By clicking this icon, you can quickly exit out of split view and return to a single window.
No matter which method you use, you should always be sure to save your work before closing any windows or exiting out of split screen.
It will help ensure that none of your progress is lost and make it easy to pick up where you left off next time you open the application.
Conclusion
Split View on Chromebooks is a great way to multitask and make the most out of your device's limited resources.
By following the steps outlined in this article, you should now have a better understanding of how to use split screen and which applications are compatible with it.
Keep these tips in mind when using this feature, and you'll be sure to get the most out of your Chromebook's split view capabilities.
FAQs
Where is the Maximize button on Chromebook?
The Maximize button is located in the top-right corner of your app's window. It looks like a square with a diagonal line through it, and clicking on it will expand the window to take up the full screen.
How to fix the split screen on Chromebook?
If the split screen is not working correctly on your Chromebook, try resetting it by pressing and holding down the Refresh + Power buttons simultaneously for 10 seconds.
You should also check that your app is compatible with Split View, as some applications may only run properly in full-screen mode.
What is the shortcut for split screen on Chromebook?
The keyboard shortcut for split screen mode on a Chromebook is Alt + [. This will open the window you currently have active side by side with another window, allowing you to easily manage multiple windows simultaneously.
Can I have more than two windows open in split screen mode?
Yes! With some apps that support multi-window view, you can actually have up to four windows open at once.
To do this just drag an app window onto another one to snap them side by side. Then repeat the process for additional windows if needed.
How do I view two websites side by side?
To view two websites side by side on a Chromebook, click and drag your current window to the left or right edge of your screen. Then open the new website you would like to view in another window.
When both windows are open, use the Alt + [ shortcut to enter split screen mode and you will be able to see both sites at once.