Do you have a Chromebook and wonder what you can play on it? If so, then you have come to the right place! From browser-based games to cloud gaming services, there are plenty of great games that can be played on any machine with Chrome OS installed.
In this blog post we will explore some of the best gaming options available for Chromebook users, outlining everything from multiplayer titles to game streaming services with tips and tricks as well as potential pitfalls along the way.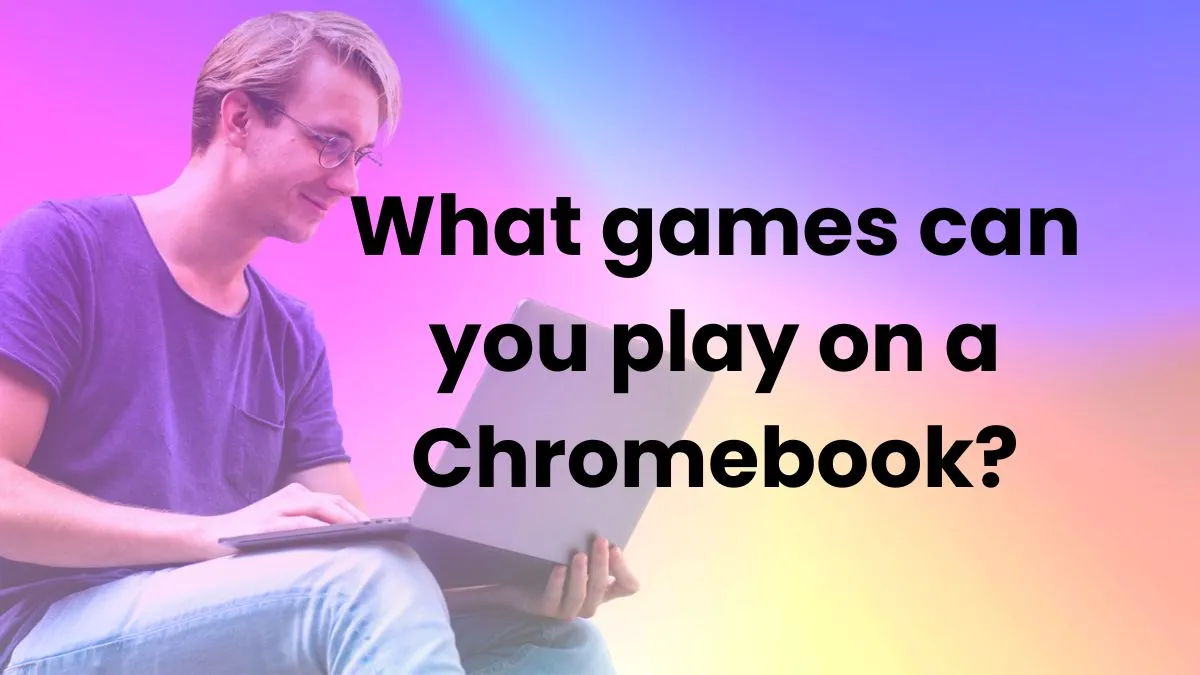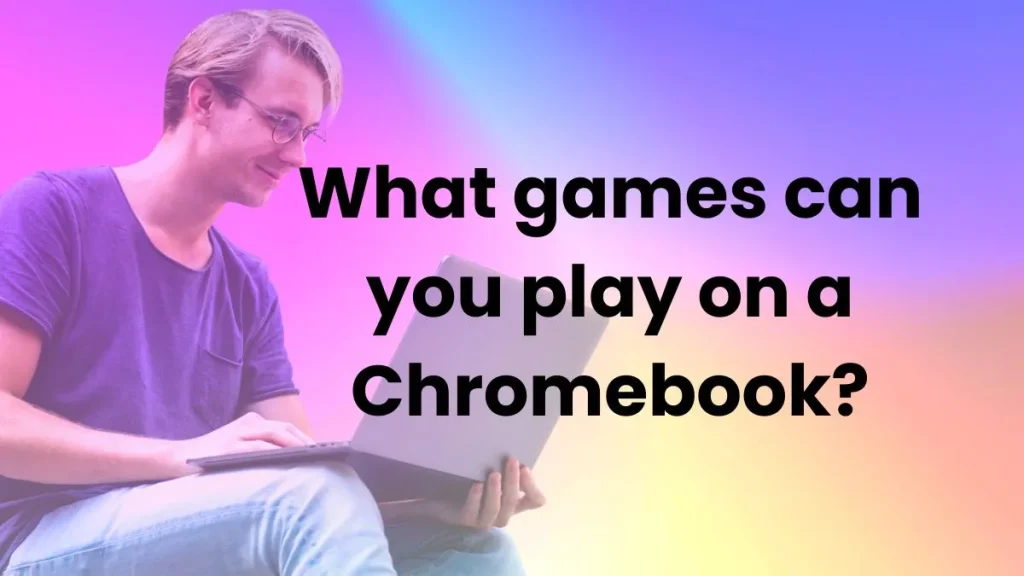 Tip: You should use backlit keyboard to make your gaming experience more enjoyable on your Chromebook.
1. Playing Browser Games:
Most Chromebooks come with the Google Chrome browser installed, which gives you access to a wide variety of online games. Whether you're looking for a classic game like chess or Checkers, or modern titles like Street Fighter and Age of Empires, there's sure to be something to fit your tastes.
2. Android Games:
Many Chromebooks now come with the Google Play Store pre-installed, giving you access to a wide selection of Android apps and games. Popular titles like Minecraft, Clash of Clans, Asphalt 8, and Geometry Dash can all be downloaded and enjoyed on your Chromebook.
3. Cloud Gaming:
With cloud gaming services like Stadia, GeForce Now, and Shadow, you can play AAA PC titles on your Chromebook without the need for any extra hardware. Just connect to the service's servers via Wi-Fi or ethernet and start playing some of your favorite PC games.
4. Emulators:
If you're feeling nostalgic for classic console games from days gone by, then why not try out an emulator? These programs simulate older systems such as the NES, SNES, and Sega Genesis, allowing you to play classic titles on your Chromebook. Just be sure to get the games legally or through a reliable source.
5. Multiplayer Games:
Thanks to Google's Play Pass subscription service, you can access a library of over 400 multiplayer games on your Chromebook. Whether you're looking for something more social like Wordscapes or something more intense like PUBG Mobile, there's sure to be something perfect for playing with friends.
6. Browser MMORPGs:
Massively Multiplayer Online Role Playing Games (MMORPGs) are a great way to experience an immersive world full of quests and challenges without having to invest in any extra hardware. There are plenty of browser-based MMORPGs that you can play on your Chromebook, such as RuneScape and Lord of the Rings Online.
7. Local Multiplayer:
There are some games that allow for direct connection through Wi-Fi or Bluetooth, allowing you to play with friends in the same room. Games like Mario Kart Tour, Badland Brawl, and Worms WMD all offer a great way to enjoy local multiplayer gaming on your Chromebook.
8. Virtual Reality (VR):
With Google's Cardboard and Daydream View headsets, you can experience virtual reality on your Chromebook. The library of available VR apps is still quite small but growing steadily, so there are sure to be plenty more options in the future.
9. Steam and GOG Games:
If you're looking for more intense gaming experiences, then you can use services like Steam and GOG to purchase PC games and play them on your Chromebook. All you need is an internet connection and some extra storage space.
10. Linux Games:
For the more advanced users, there are also a number of Linux-based games that can be installed or run directly from the Linux terminal on select Chromebooks. This opens up a world of possibilities, with classic titles like Doom and Duke Nukem being just a few clicks away.
Related Questions
How do I optimize my Chromebook for gaming?
Optimizing your Chromebook for gaming can be done by enabling the Developer mode and installing Linux on your Chromebook. You should also ensure that you have the latest version of Chrome OS installed, as well as access to a fast internet connection. Additionally, look into using cloud gaming services like Stadia or GeForce Now to access more demanding titles. Lastly, make sure you have enough storage space for any games that need to be installed.
Is a Chromebook better than a laptop for gaming?
It really depends on the type of games you want to play. Chromebooks are not as powerful as traditional laptops, so they are better suited for more casual titles that don't require a lot of processing power or graphics capabilities. However, with the addition of Android apps and cloud gaming services, there is now a wider selection of games available on Chromebooks than ever before. So, depending on your needs, a Chromebook may be better than a laptop for gaming.
Why is my Chromebook so laggy?
Laggy performance on Chromebooks is usually caused by an outdated Chrome OS version, insufficient storage space, or too many open tabs or apps running in the background. Try closing any unnecessary apps and/or tabs, updating to the latest version of Chrome OS, and ensuring that you have enough storage space available. If these solutions don't work, then you may need to factory reset your Chromebook.
Can you play apex on a Chromebook?
Yes, you can play Apex Legends on a Chromebook using the mobile version. All you need is an internet connection and some extra storage space to install the game. Additionally, if your Chromebook is powerful enough, you can access the desktop version of the game through cloud gaming services like Stadia or GeForce Now.
Conclusion
Chromebooks are becoming increasingly capable when it comes to gaming. You can now access games through the Google Play store, cloud gaming services, or even install Linux titles.
When setting up your Chromebook for gaming, make sure to enable Developer mode and update your version of Chrome OS for the best results. Ultimately, if you're looking for a more casual gaming experience, then a Chromebook can provide an enjoyable and convenient way to play.