A Chromebook is a type of laptop computer that runs on Google's Chrome OS operating system. It is designed to be lightweight and easy-to-use, making it ideal for students and everyday users.
One great feature of the Chromebook is its integrated webcam, which allows you to attend zoom meetings, record videos, and more.
In this article, we'll cover how to set up and use your webcam with a Chromebook as well as some tips for getting the most out of your web camera experience.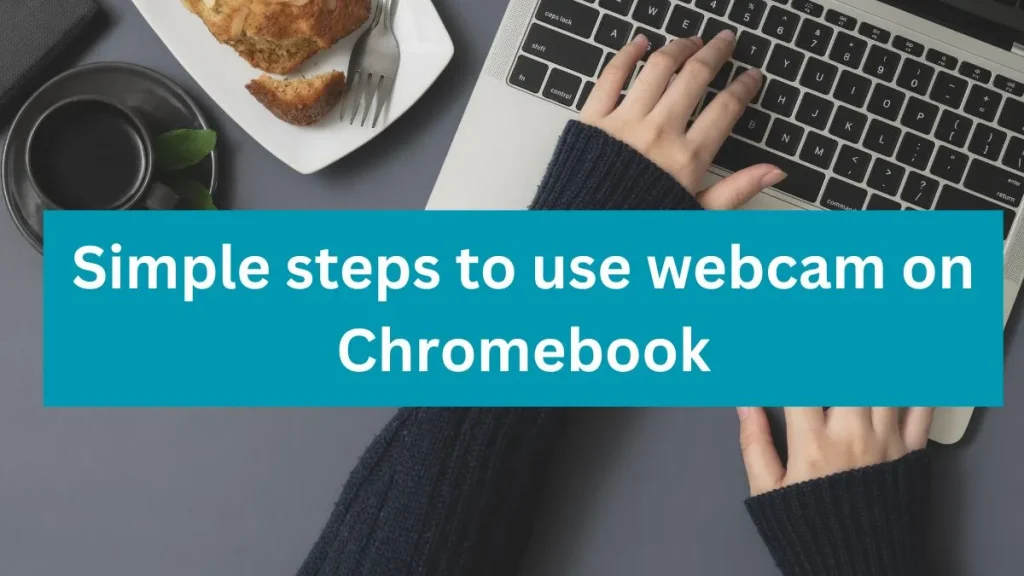 Step 1: Setting up the Webcam
Connecting an External Webcam to Your Chromebook: If you have an external webcam (such as one from Logitech or Razer), then connecting it to your Chromebook is relatively straightforward.
All you need is the proper cable (usually USB) and you're good to go. Once your webcam is plugged in, your Chromebook will automatically detect it and you should see the video feed appear on the screen.
Step 2: Setting Up an Internal Webcam on Chromebooks:
Most Chromebooks are equipped with an internal webcam which can be accessed through Chrome OS's Camera app.
To open this app, simply search for "Camera" in the Chrome OS launcher or find it in the App Drawer.
From here, you can adjust settings like resolution and brightness as well as control background noise levels if needed.
Step 3: Testing the Webcam:
The Camera app also gives you a chance to test out your webcam before using it for real.
There's a "Test Camera" button you can click to open up the live feed from your webcam.
If everything looks good, then you're ready to start using your webcam for video calls and other activities.
How to use webcam on Chromebook?
Once you've set up your webcam and tested it out, you can start using it for all kinds of activities. Here are some of the most popular: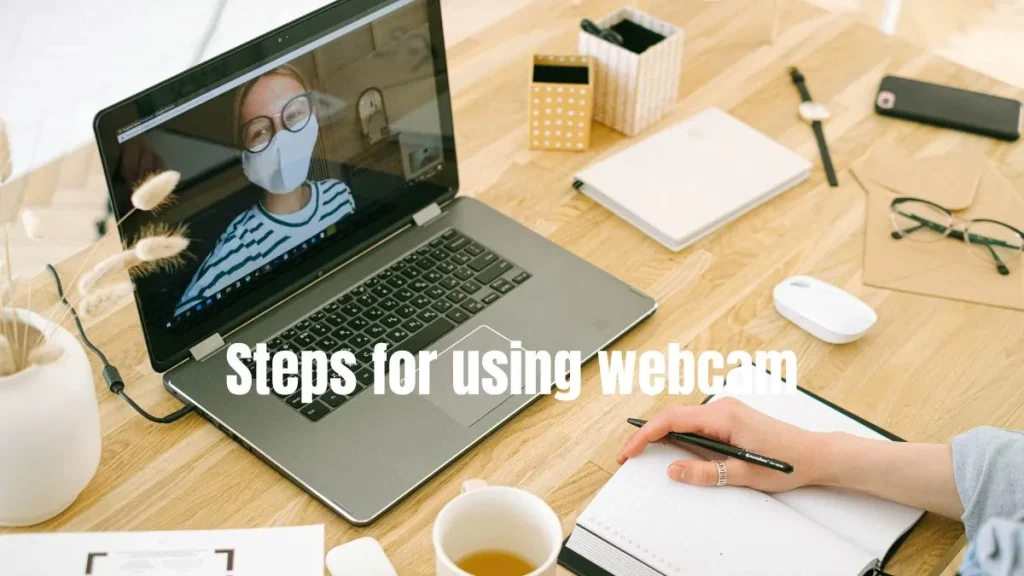 To use the webcam on your Chromebook, you can follow these steps:
Open the app or website where you want to use the webcam.
Click on the camera icon or video call option to start the video call or take a photo.
If your Chromebook has an external webcam, connect it to the USB port.
Adjust the webcam's position and angle so that you are visible in the frame.
If the camera is not working, check the settings to ensure that the app has permission to access the camera.
If the issue persists, try restarting the Chromebook or updating the Chrome OS to the latest version.
If you want to capture a photo, click on the camera icon or press the dedicated camera button on the keyboard (if available).
To stop the video call or photo capture, click on the stop or end call button.
Tips for Getting the Most out of Your Webcam
Background and Lighting Considerations:
When using your webcam for video calls or recording videos, it's important to make sure that you have proper lighting and background setup.
Try to position yourself in front of a window or lamp so that there is even lighting on your face; this will help ensure that people can see your face clearly during video calls.
Additionally, make sure that there aren't any distracting backgrounds behind you; this will keep people focused on what you're saying instead of being distracted by the background.
Audio Setup and Video Effects:
Another great thing about webcams is that they allow you to customize your audio and video settings.
If you are using the webcam for voice chat, make sure to set up a headset or microphone if necessary so that other people can hear you clearly. You can also use various video effects like filters or backgrounds to spice up your videos.
Privacy and Security Settings:
Lastly, it's important to keep in mind that webcams can be used to spy on people without them knowing.
Make sure to adjust the privacy and security settings within Chrome OS so that only trusted individuals have access to your webcam feed.
Additionally, you should always make sure to turn off the webcam when you're not using it.
Tip: You should clean your Chromebook keyboard regularly to keep it running effectively.
Troubleshooting & Maintenance
Common Problems and Solutions:
Webcams can occasionally experience problems such as slow performance or lack of audio/video feed. If this happens, try restarting your Chromebook and see if this helps.
You may also want to check for updates in Chrome OS in case a new version of the operating system has been released that could fix any existing issues.
Additionally, you can go into Device Manager (found under "Settings") and look for any hardware-related errors that could be causing the problem.
Improving Webcam Performance:
If you find that your webcam is having trouble keeping up with video calls or recordings, then there are a few things you can do to improve its performance.
Make sure that your Chromebook is plugged into an outlet so that it's not running on battery power; this will help ensure that the webcam gets the necessary amount of power for optimal performance.
Additionally, try increasing the resolution and brightness settings in the Camera app if possible; this will make sure that your videos look their best.
Maintaining the webcam:
Lastly, it's important to take care of your webcam if you want it to last for a long time.
Make sure to keep it in a safe place when not in use and clean the lens periodically with a soft, lint-free cloth.
Additionally, be careful not to drop the webcam or subject it to any kind of physical damage as this could lead to costly repairs or replacements.
Why is my webcam not working on my Chromebook?
To access webcam settings on a Chromebook, follow these steps:
Make sure your Chromebook is up to date with the latest software updates. You can check for updates by clicking on the status area and selecting the gear icon to open the Settings menu. From there, click on "About Chrome OS" and then "Check for updates."
Check that your webcam is properly connected to your Chromebook, either via USB or built-in. Make sure that any necessary drivers are installed.
Once your webcam is connected, open the app or website that you want to use it with. The app or website should prompt you to allow access to your camera.
If the app or website doesn't prompt you to allow access, you can manually allow access to your camera by clicking on the lock icon in the address bar of your browser and selecting "Site settings." From there, you can enable access to your camera.
If you're still having trouble getting your webcam to work, try restarting your Chromebook or resetting your Chromebook's hardware settings.
FAQs
Can you use an external webcam on Chromebook?
Yes, you can use an external webcam on Chromebook. You'll need to make sure that your external webcam is compatible with Chrome OS and has the necessary drivers installed.
You'll also want to check if it supports UVC (USB Video Class) protocol. Once you've done this, plug in the webcam, open Chrome OS Settings, and select "Add hardware." Select the webcam, and you should be able to use it with your Chromebook.
How do I know if my Chromebook webcam is on?
Your Chromebook has a built-in indicator light that will let you know if the webcam is on. It's usually located near the top of the laptop screen and looks like a small camera icon. If it's lit up, then your webcam is active.
You can also check to see if your webcam is working by opening Chrome OS Settings and selecting "Camera." If it says "enabled" next to the webcam, then it is active.
Can I view blink camera on Chromebook?
Yes, you can view your Blink cameras on Chromebook. To do so, open the Blink app and sign in with your account credentials. Then use the camera icon to select which camera you'd like to view.
You'll then be able to see the video feed of that particular camera on your Chromebook screen. Keep in mind that you may need a dedicated WiFi network for this process to work.
Can I use my Chromebook's webcam for video conferencing?
Yes, you can use your Chromebook's webcam for video conferencing. You'll need to make sure that your video conferencing app is compatible with Chrome OS and has the necessary drivers installed.
Where are webcam settings on Chromebook?
Click on the gear icon to open the Settings menu.
Scroll down and click on "Advanced" to expand the menu.
Under the "Privacy and security" section, click on "Site settings."
Scroll down and click on "Camera."
Do all webcams work with Chromebooks?
Not all webcams are compatible with Chromebooks. Chromebooks are designed to work with webcams that have a USB connection and support the USB Video Class (UVC) standard.
Conclusion
In conclusion, using a webcam on a Chromebook is a simple process that offers many benefits, including the ability to make video calls and record videos.
Whether you have an internal or external webcam, setting it up and testing it is straightforward.
To make the most out of your webcam experience, it's important to consider lighting, background, and audio settings, as well as privacy and security settings.
Troubleshooting and maintenance are also essential for maintaining optimal webcam performance.
By following these tips, you can enjoy a smooth and productive webcam experience on your Chromebook.